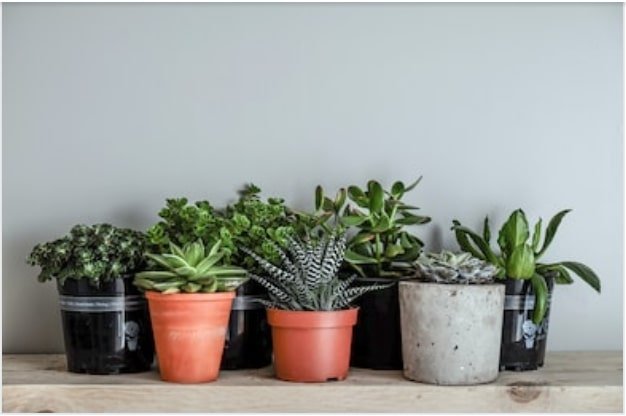 Low Light Houseplants: Indoor gardeners hate low light conditions. Even outside plants that grow well in the shade, they need more lighting when growing indoors, and may be difficult to find at this time unless additional lighting is provided.
But everything is not over. There are some types of indoor houseplants that grow positively with more or less light.
Here are 7 low light houseplants that will do well indoors as there isn't much light.
Must Read: 9 Best Houseplants To Keep Near Sunny Windows 2023
5 Best low light Houseplants In 2023
1. Urn Plant or Zebra Plant
The family of plants from Bromeliad is not considered an easy habitable plant. But the Aechmea genus species of houseplants grow positively in low-light conditions.
Aechmeas is usually sold when it is already blooming and will hold its flowers and shape for several months in low light or artificial lighting conditions. The most common type of Aechmeas is the Amazonian zebra plant.
USDA Growing Zones: Usually grown as home garden plants.
Color Variations: Red to purple.
Sun exposure: Partial shade.
Must Read: 7 Best Flowering Houseplants For Your Home In 2023
2. Spider plants
The spider plant is one of the most suitable houseplants. The spider plant is easy to care for and grow.
Spider plants are named for spider-shaped plants or spiders hanging from a mother-like plant on a network.
Available in green color and in different species, these spider plants often begin as small white flowers.
The spider can be grown in baskets or pots, such as trailing or hanging plants. They will survive for a long time under exceptional lighting conditions, including artificial light.
USDA harvest areas: Usually grown as home garden plants.
Color variations: green plants or different colors.
Sun exposure: Preferably direct sunlight, but can even tolerate shade.
3. Ferns
Not all frens will grow well in shades, but a few of them can thrive in low-light conditions. Frens are one of the oldest houseplants.
They have been growing for 300 million years and are thriving in a wonderful variety of environments. As an indoor plant, it has been cultivated for centuries.
For home, common varieties are the birds' nest's fern American maidenhair fern and the queen fern.
USDA Growing Zone: Usually grown as home garden plants.
Color variations: light green.
Sun exposure: Medium to full shade.
4. Golden Pothos
Golden pothos can grow in a situation in which no other plant can grow, including darkness and total dryness.
If you want to grow a houseplant in shady lightening, go for golden pothos. It is one of the best indoor plants for cultivating.
This houseplant has vineyards attractive, is durable and easy to grow with soft heart-shaped leaves. Pothos vine is one of the top ten air purification plants for indoor use.
USDA harvest areas: Usually grown as home garden plants.
Color Variation: Variegated or green foliage.
Sun Exposure: Partial shade, can tolerate complete shade.
5. Lucky Bamboo
A member of the breed called Draceana, which includes many other famous houseplants, Lucky bamboo does not belong to the bamboo family, although its buds resemble bamboo.
Bamboo plants are usually grown in water almost everywhere in homes, offices, and companies. An important factor in feng shui practice, bamboo plants will bring good luck and happiness, especially if the plants were given as a present.
Lucky bamboo also has a good reputation as being almost indestructible. Fortunately, bamboo prefers a little bit of light, but blooms in almost shaded areas.
USDA Growing Zones: Usually grown as home garden plants.
Color Variations: Green stems and leaves.
Sun exposure: Grow well even in the shade.
Gardening Tip
Indoor low-light houseplants will thrive and bloom when kept near east or west-facing window, even if you don't get direct sunlight.
But having a room without windows or one north-facing window will make it difficult for shady and shade-tolerant plants. Here you can help your plants by giving artificial lights for a few hours a day.